The inspiration behind the menu:
"When it comes to creating this meal, the availability of beautiful, fresh seasonal produce and salmon available from our local farmers and suppliers is the starting point. Inspired by the local legend of the Four Food Chiefs and incorporating the Four Elements of Earth, Fire, Water & Wind into the dishes is how I have chosen to honour the Indigenous Peoples on their national day of recognition" - Chef Orlin Godfrey
Seared Salmon with
Sweet Potato Succotash
Cherry Tartlette with
Whipped Meringue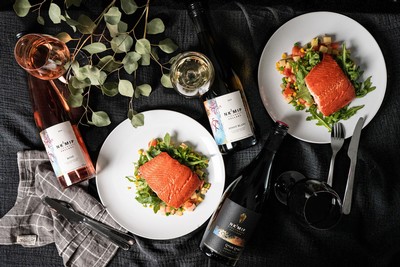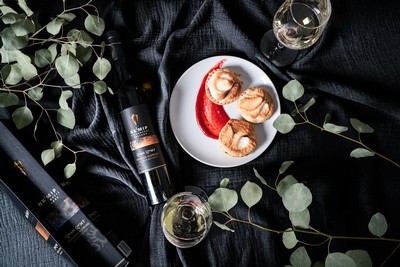 The light sweetness from the sweet potato and acidity from tomato will make the Pinot Blanc sing in your mouth. The Rosé or Qwam Qwmt Pinot Noir will balance the dish and leave you asking for another glass!
The sweetness of ripe cherries and the clean acidity of the Qwam Qwmt Riesling Icewine will make your taste buds scream for joy.