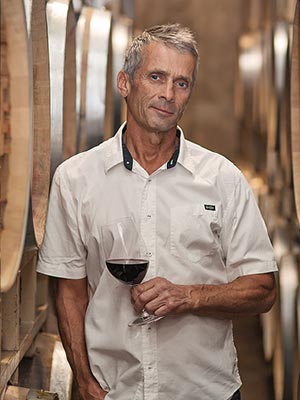 RANDY PICTON
SENIOR WINEMAKER
Randy joined Nk'Mip Cellars just in time to oversee our first harvest.
He left an established and successful Okanagan winery to become part of a new, state-of-the-art winery inspired by a rich and enduring culture. As an exceptionally talented and innovative winemaker, Randy is totally committed to the challenge of producing world-class, award-winning wines. Randy's dedication to the craft of winemaking begins in the field with careful and continuous attention to every variable from cropping levels and fruit exposure to meticulous monitoring of irrigation and precise timing of the harvest.
"My approach is to focus on every detail in the vineyard in order to bring the best possible grapes to the winery. The vineyard is expressed in the bottle."
Randy's skill and passion are evident in the Qwam Qwmt series of reserve wines that has met with broad acclaim, including numerous "Best of Class," Platinum, Double Gold and Gold awards from various international competitions.