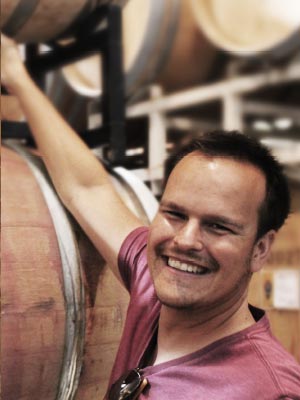 AARON CREY
CELLAR SUPERVISOR
A member of the Cheam Indian Band, Aaron has followed a varied career path to Nk'Mip Cellars; from working on salmon rehabilitation projects for the Department of Fisheries and Oceans to running the desk at the Nk'Mip Resort. A love of people and seeing them happy has brought him to his dream job.
Aaron assists with winemaking and maintains the cellars under the guidance of winemaker Randy Picton.
Since joining Nk'Mip Cellars, he's acquired an impressive skill set: completing the Winery Assistant and Viticulture certificate programs at Okanagan University College and the graduate diploma program at Lincoln University in New Zealand. Crey owes his worldly palate to frequent travels to wine regions in France and Italy.